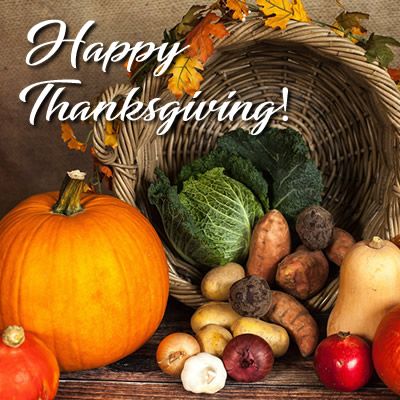 With the holiday season quickly approaching—especially Thanksgiving, we'd like to take a moment to with our patients a happy, stress-free day full of family, food and laughter.
We can't wait for Thanksgiving to roll around—it's one of our favorite days of the year.
Our Traditions
"Each year, we invite all of the family we have in the area over for Thanksgiving—everyone brings a dish to pass. We love to watch football, laugh, and catch up with one another. After dinner, you might even find us napping. We'll also take a stroll around the neighborhood and through a nearby park to help with digestion. Dr. Cole
What are some of your favorite Thanksgiving traditions? Share them in the comments of this blog post!
Feeling the Stress of the Season?
Chiropractic adjustments are a great way to prepare your body, immune system, and spine for the upcoming holiday season. How? It's no secret that these can be stressful times, with planning the perfect meal, buying gifts, and spending a lot of time on your feet running around to various events.
And if you're "Black Friday" shopping this year, an adjustment may just help you find the energy you need to run for those amazing sales ;).
Chiropractic adjustments can help bring you a sense of calm and balance, and who wouldn't want that?
Give us a call to schedule your next appointment. We can't wait to see you in our practice soon.