Automobile Accident Injuries Minnetonka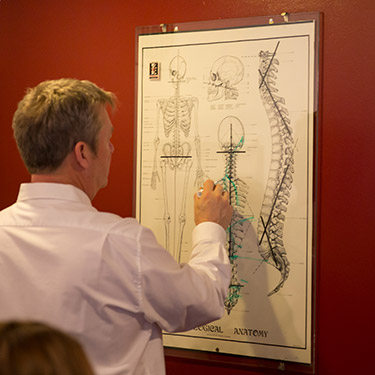 A car accident can leave you feeling pain in your entire body. Strangely enough, however, you might not feel any discomfort right away. In the days and weeks following your collision, though, the trauma can take a serious toll on your health.
Why Visit a Chiropractor?
When an accident occurs, the force of you driving is absorbed by your body. The changes that are caused can result in lifelong issues. The damage to the tissues in your spine can take time to show up. But you likely will have pain in the coming weeks. If you don't get checked for problems, scar tissue will build up. Your spine's structure will be compromised. Later on, you can have permanent impairments from the effects of your accident.
We'll give you a thorough examination and take X-rays. By analyzing these tests, we can determine the best treatment for you.
No-Fault Coverage
If you've been in a car accident, you nearly always have coverage in Minnesota. With our statewide no-fault policy, you can get the treatment you need. At Family Health Trust Chiropractic Center, we're well-versed in the insurance world. All we'll need is a claim number and the name of the insurance company, and we'll sort out the details.
We can also speak with your attorney and make sure they have what they need from us. You don't need the added stress of dealing with insurance. We want to make sure to take care of everything possible for you.
Schedule an Appointment Today
If you're in pain or have been in a car accident, don't wait. By delaying, you may experience serious health problems. We'll be happy to sit down with you to discuss if we can help you. Our complimentary consultations ensure that you can learn more without cost or obligation. Contact us today to schedule your visit with us!
CONTACT US »

Auto Accident Chiropractor Minnetonka | (952) 933-4427