Meet Dr. Kelly Sheehan
The Miracle That Brought Him to Chiropractic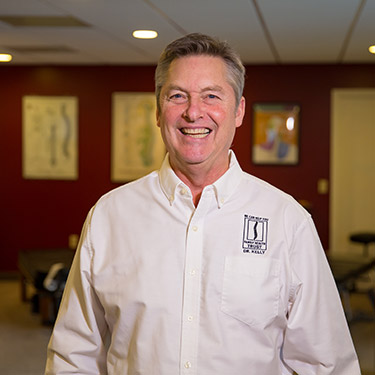 Dr. Sheehan discovered the power of chiropractic care firsthand when his father badly injured his back. For six months, he was in severe pain dealing with a herniated disc. It wasn't until a neighbor suggested he visit a chiropractor that his health turned around—all in about five minutes.
Just a junior in high school at the time, Dr. Sheehan knew he was going to become a chiropractor to help people exactly as his father was helped.
Dr. Sheehan attended the renowned Palmer College of Chiropractic and graduated in 1980. While there, he made lifelong friendships and became enamored with structure-based chiropractic care. Dr. Sheehan believes in not just adjusting your spine, but changing posture for the long run to help you live a naturally healthy life.
My greatest success is working with patients I've seen for the last 30—some even 40—years." Dr. Sheehan
Outside of the Practice
When he isn't helping patients in the practice he enjoys architecture and construction as hobbies—he recently built a beautiful fire place in his own home. In addition, he likes to spend time fishing, wood-working, and holds an interest in engineering.
Dr. Kelly would love the chance to welcome you into our warm and inviting practice. If you'd like to learn more about how we can help restore balance to your spine and body, contact us today to book your visit.

Chiropractor Minnetonka | (952) 933-4427