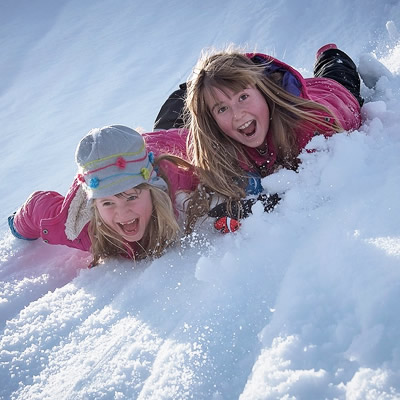 It's that time of year again—the snow will quickly be piled up, the ice ripe for slipping, and your nose frozen!
Each year when winter rolls around, we see a lot of weather-related injuries in the practice, and we'd like to help our patients stay healthy.
Below are a list of the top few things you should be careful of, and how you can avoid them. Of course, should you sustain an injury this winter, contact us to book an appointment ASAP to get it handled before things get worse.
1. Slip and falls.
We've seen it hundreds of times, and even experienced it ourselves. When sidewalks or driveways are icy, it's easy to find yourself tumbling down. Sometimes, injuring your head, back, legs, arms—you name it! Invest in some salt and sand this winter to keep your property fall-free. Salt will help melt any ice that accumulates on a walking path, and putting sand on top will help your shoes grip the area.
2. Shoveling snow.
Shoveling snow is a rite of passage here in Minnetonka, but it doesn't have to lead to back, neck or shoulder pain. If you're shoveling, make sure you stretch before and after throughout your arms, back and legs. While shoveling, switch between using your right and left hand to keep things even. Finally, lighten your load. Don't overload your shovel with too much snow—it's going to be very heavy to toss over your shoulder.
3. Scraping ice off of your car.
Luckily, they make a handy tool for this. Just make sure you use it correctly. Aim to use two hands when scraping ice off of your car so you can brace and protect your wrists from slippage.
4. Falling during winter activities.
Playing in the snow is fun—especially for kids. However, sledding, snowball fights or snowboarding can easily lead to an injury. We're not saying your kids shouldn't do these things—but they should be conscious not to rough-house too heavily. With a slippery surface underneath them, hitting their head, twisting an ankle or breaking a bone is easy to do.